Credit For Military Experience
Main Content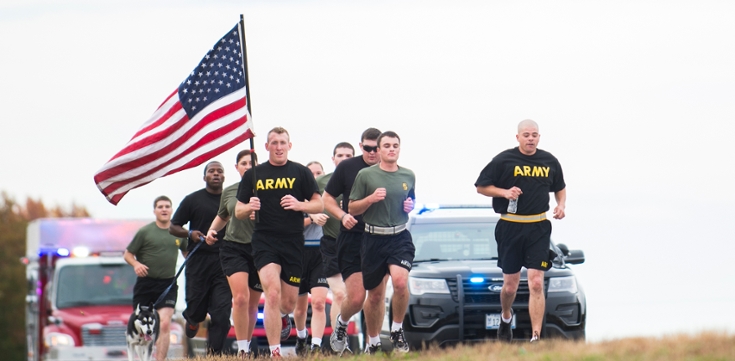 In order to receive transfer credit for military service, active military personnel and veterans should submit official military transcripts to the Registrar's Office. The Office has designated personnel who review military-related transcripts. In order for the evaluation and possible awarding of military credit, the following criteria must be met:
Apply and be admitted to the University Apply Now
Veterans and Active Duty service members seeking admission to the University are admitted in good standing regardless of their previous academic record provided that any additional post-secondary education attempted after active duty has been completed with a grade point average of C (2.0 on a 4.0 scale) quality or better.
Veterans and Active Duty service members are required to submit all required admission credentials before their applications can be processed. This may include high school transcripts, GED scores, HiSET scores, or Test Assessing Secondary Completion scores, and official transcripts from each college or university previously attended.
Official transcripts from the previously attended institutions must not be more than thirty days old. In order to be admitted under the veteran's policy, one must have served on active duty and present a copy of discharge or separation papers (DD 214-member copy 4) or a copy of the military ID to the Undergraduate Admissions office. There is a $40 non-refundable fee, which must accompany the Application for Undergraduate Admission.
Military transcripts are sent directly to:
Southern Illinois University Carbondale
Articulation & Evaluation, Registrar's Office
Student Services Building 0251, Mail Code 4725
1263 Lincoln Drive, Room 0251
Carbondale, IL 62901
Based on the branch of military service, submission of official transcripts from your institution(s) listed below:
Students who have served one year or more of active duty and have received an Honorable or General Discharge, will receive two hours of UCC human health credit. If the student has separated or retired from the military, then a DD214 Member-4 copy must be sent to Articulation & Evaluation, Registrar's Office.
Your academic advisor can assist in determining what credit from the military transcript(s) would be beneficial to you and request those hours be reviewed via the Non-Traditional or Military Credit Request Form.
SIU uses the American Council of Education (ACE) Guide as a guide to assist with the articulation of military coursework and expericence.